#FeelsFest2022 Thoughts and Feelings
---
Have been trying to compose my post-FeelsFest2022 ~essay for over a day lol. Iba yung pagod at iba rin yung energy na may ganito ulit. Frankly I'm spending a lot of the time thinking of how the livestream can be better (more immersive chos) for the people who prefer that option.
Laking pasasalamat kay Tom sa Ayala Malls the 30th, who has been organizing bookish events there and also welcomed RomanceClass FeelsFest2022. To Paolo, Rome, Aiza (+ everyone) at Komiket, who did the actual selling of our books + books that we feel matter to our audience.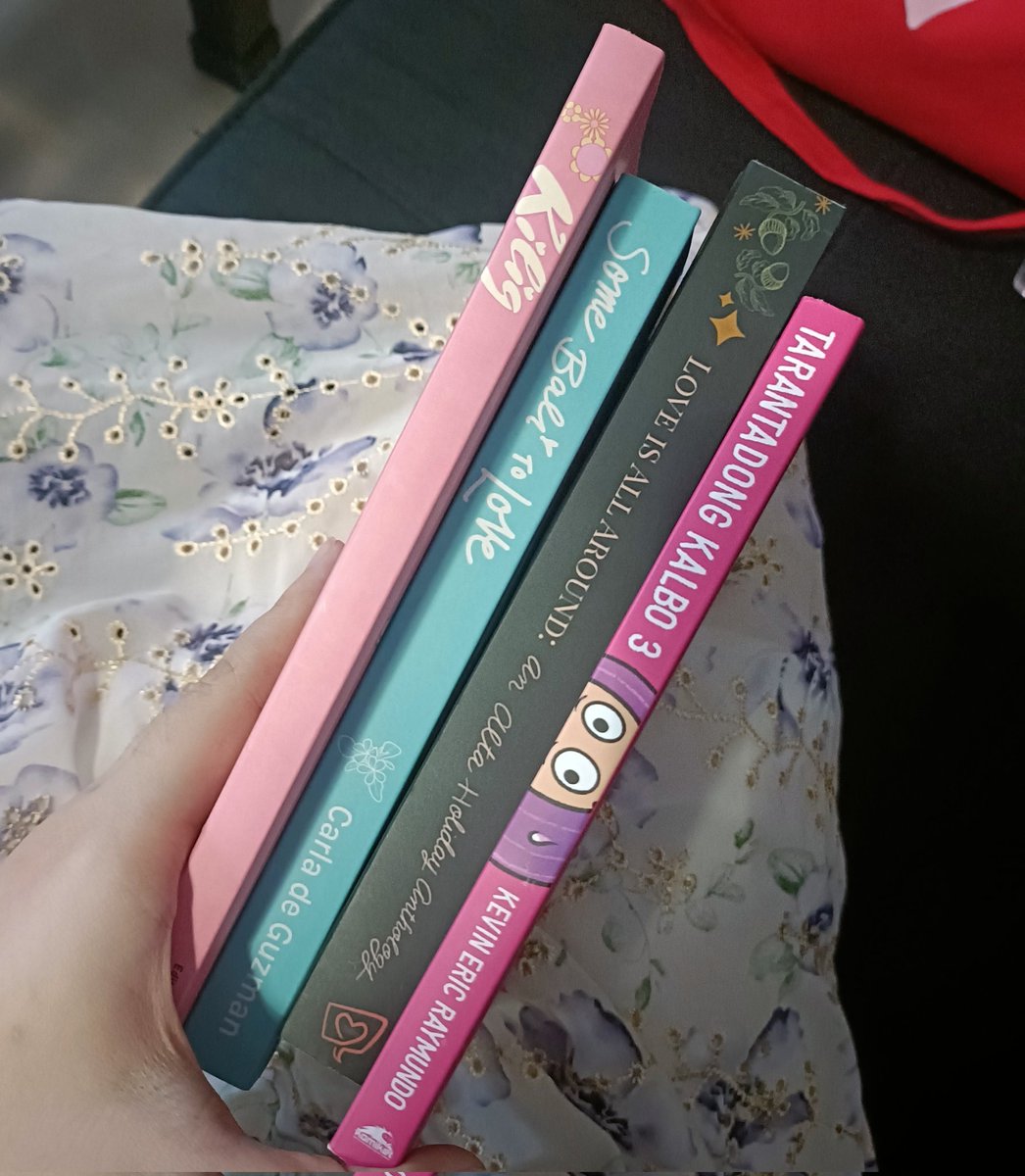 In past events RomanceClass authors and readers manned the selling table and it's fun and hard work. Dami pang math lol. (I think it's still an important experience, trying to handsell your book, but there will be other times and ways.)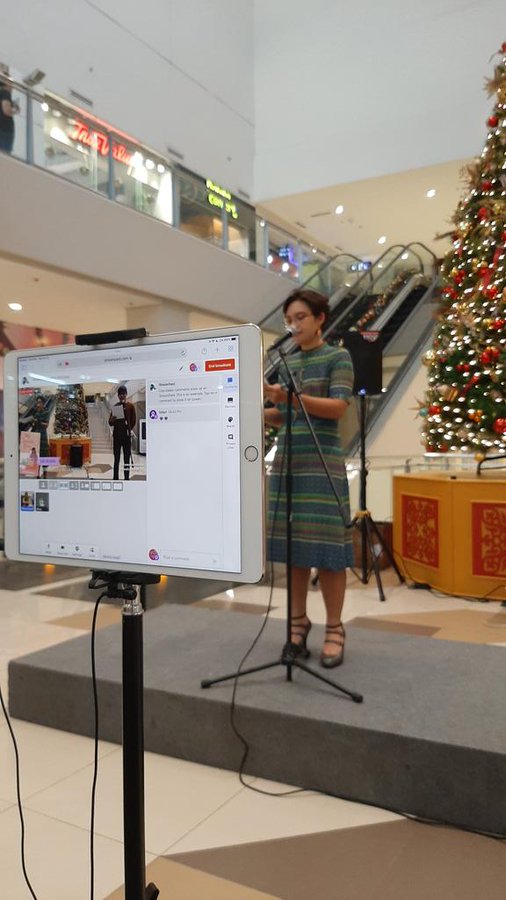 Leading up to the event, graphics and social media were created by Miles Tan and Tara Frejas. Miles was also directing the Team Bahay livestream, and Tara was doing tech from the event as were streaming. (I think an event stream is great to have, we'll continue and improve.)
The music at the event (that wasn't the mall Christmas music heh) was from an 18-hour playlist curated by Carla de Guzman, Chi Yu Rodriguez, Tara Frejas, and Dawn Lanuza. ("Ilang araw ba event natin")
We opened the author/book launch part of the program to any RomanceClass author who released a book in 2020, 2021, and 2022. Thrilled for Angel, Jay, Ines, Carla, Suzette, Bianca (missed you!), Celestine, Angeli, EK, and Tara, and congrats for new things in these times.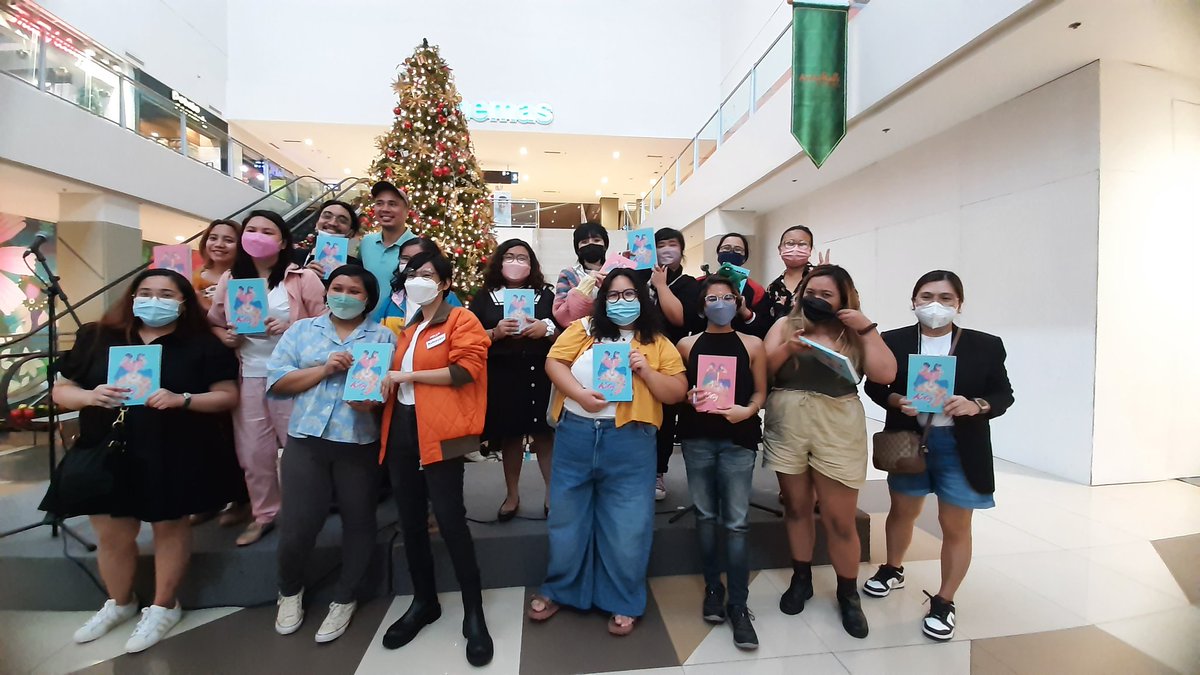 We gave stage/program time to launch the KILIG anthology and I counted 14 of 22 creators there + Paolo and Bunny and me. Congrats to everyone and I hope you realize how vital your contribution is!
Vanya Castor has been a live reader, cover model, and performer for RomanceClass…when she said yes to performing at FeelsFest2022 she also said, "can I bring a string quartet?" Um YES? How to make her voice and music squeeze our hearts a bit more???
You get a sense of it in videos but being with an audience is another aspect of it: the live readings make books come alive. Our actors start a scene in the middle of a book that most of the audience hasn't read — and then they feel the know the book, the characters, all of it.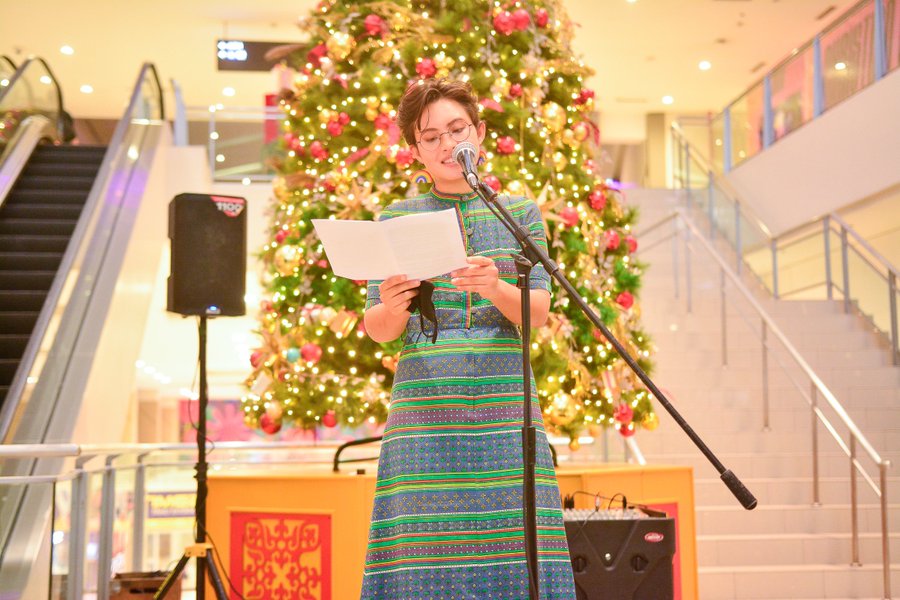 Rachel Coates has been making our books More Real since the beginning, and she's also narrating many of our audio editions now. So excellent as a live performer. We love her!
I see/hear the effect on the audience when Migs Almendras does live readings, lol. Kaya it's always fun to share that it seems effortless but he's also always prepared, brings his own printouts, asks about characters and material, volunteers to do just another extra thing or 4.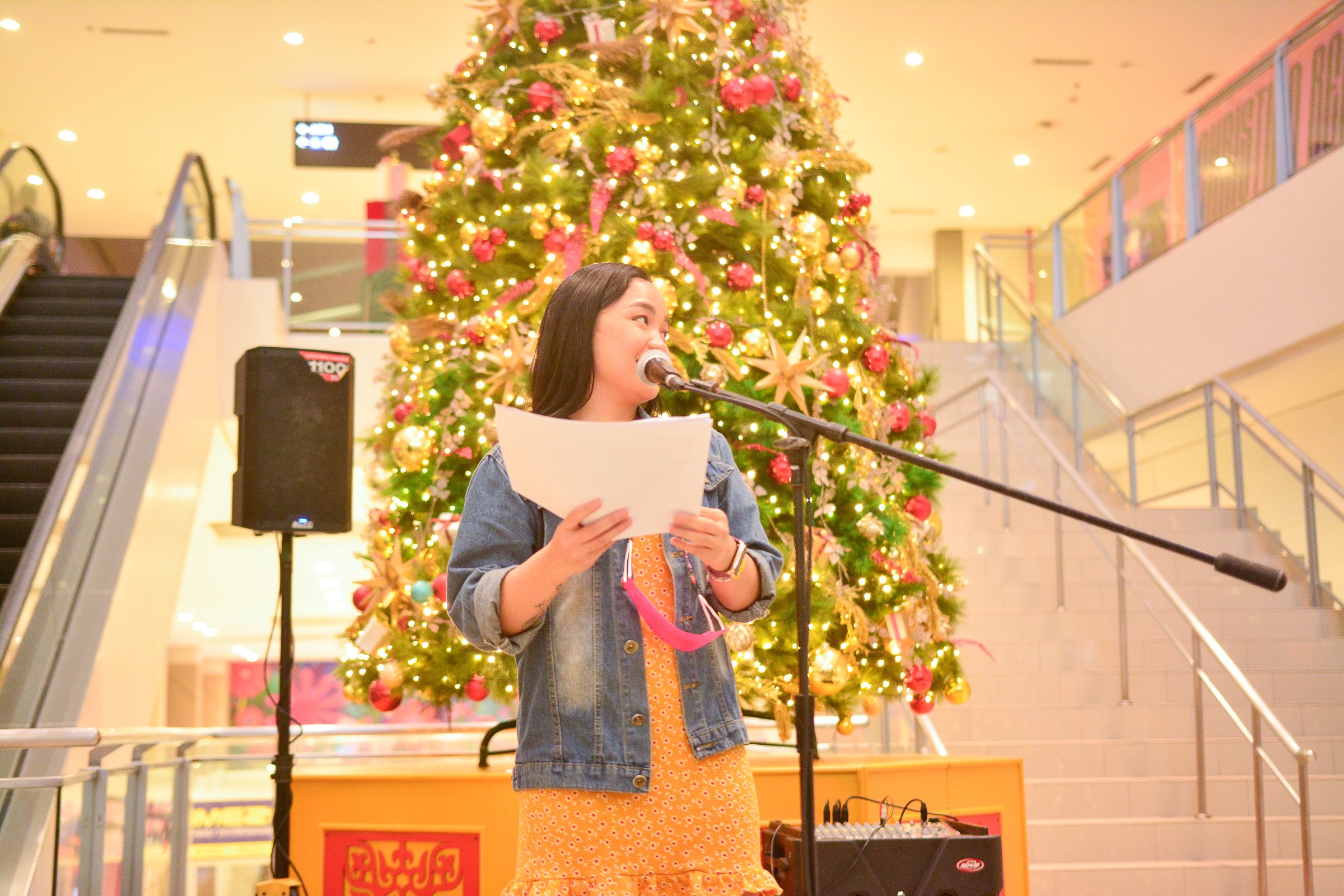 Teetin Villanueva was someone we started working with in the panini so we've only ever done the online events — but we knew she would be excellent. And she was! Mataray then playful then palaban then vulnerable just like that.
Sa totoo lang I forgot most of the standard pep talk I give to new live readers, but I did get to tell Teetin that this is a great audience, very appreciative, give them kilig (or something). Friends, your gasps/reactions are essential, thank you for giving our actors that again.
We have great photos because of Kath and videos because of Gela + everyone taking photos and videos and using the event hashtag so we see it. You all made the day look so vibrant and awesome.
I hope I've mentioned everyone I want to thank (self, next time list it down!) but I can add to this thread when I remember lol.
Thanking also the people who were at Ayala 30th, and watched the Team Bahay stream/replay, dressed up as a Love Interest, made new people feel welcome, joined the live chat, looked at the books, bought books, talked up the event prior (because it's ok not to go, still a panini).
The point of this thread lol: The concept of a #RomanceClass event has always been and continues apparently to be wonderful because of how people participate, even if they think their contribution is small. It adds up. THANK YOU. #FeelsFest2022
Tags: feelsfest2022, romanceclass